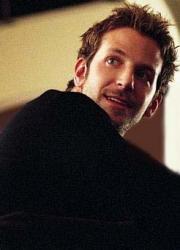 Will Tippin

Birth date: 1975.
Size: 6 ft 1.
CIA ID: USSCA2115866.
Known family: a sister, Amy.
A journalist and a friend of Sydney Bristow's, he has always been a little bit in love with her.
When Sydney's fiancé dies, Will, who doesn't know anything about her real job and who doesn't believe in the official version (the act of a prowler), he decides to investigate and gets pretty close to SD6. Manipulated by a source who is actually Khasinau, he is abducted and tortured by Sark and Close to blackmail Sydney Bristow and find out how much he knows.
Meanwhile, one of his friends has published an article he had given her in the event of him disappearing. So after the Bristows have freed him, he has to make everyone believe he was having drug problems and made everything up, in order to convince SD-6 that he is no threat to them.
He loses his job in the process and agent Vaughn hires him for small investigative work and later becomes a CIA analyst despite his "fictional" criminal record.
 Tippin starts a romantic relationship with Francie Calfo, Sydney's flat mate, who had actually already been replaced by a Project Helix double, Allison Doren, a Halcyon kid. When the CIA suspects of a double agent, she tries to frame him for it. Then, when he figures it out, she stabs him and leaves him for dead. But he makes it with no long-term physical consequences.
He goes back to his position at the LA division, and later on he is given command of a team of analysts.