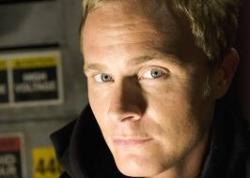 Julian Sark

Birth date: 1981.
Raised in an Irish orphanage, Sark never knew his parents.
He was then recruited by Programme Halcyon in 1989 (see that file) where he meets Elisha Clode and A.G. Doren. Despite the Programme's rules, he falls in love with Clode and has a short relationship with Doren.
At the end of Halcyon in 2002, he works with Clode for Khasinau, who is an employee of the Man (Irina Derevko), and among other things he takes part in abducting Will Tippin. Then, hired by Sloane and Derevko (who is at the time a CIA prisoner), he triggers a neutron bomb created by Rambaldi, which destroys organic matter, against the ex-wife of one of Sloane's allies. He then becomes Allison Doren's handler, when she goes undercover as Francie Calfo, Sydney Bristow's flat mate and Will Tippin's girlfriend, thanks to Projet Helix.
After she escaped from the CIA, Derevko told Sydney about Sark and Clode's meeting place in Stockholm, in order to save Jack Bristow who had been captured by Sloane.
He makes it out, unlike Clode who is detained by the CIA for several months, and whose information notably enables Bristow's rescue and Sloane's capture.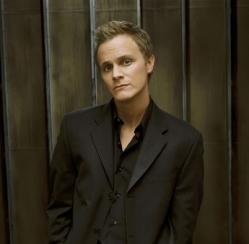 UPDATE:
Spoilers episodes 1 to 6.
Derevko then hires him to organize Clode's escape, and succeeds on March 5, 2004.