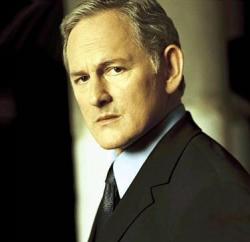 John Donohue "Jack" Bristow
Birth date: 1949.
CIA ID: USS-CI-2300682.
SD-6 ID: 30401-00800. 
Code name: Black Bird.
CIA agent.
Married Laura, who was actually a Russian mole named Irina Derevko, with whom he had a daughter, Sydney, in 1975.
At the time, he was working on Project Christmas, a children training program.
After Derevko was exfiltrated in 1981 during a supposedly deadly car accident, Bristow was suspected by the CIA to have been her accomplice. He eventually regained his employers' trust.
He put her daughter Sydney through Project Christmas, which was never fully developed, in order to protect her.
In 1982, when his old friend Arvin Sloane joins the Alliance of Twelve and takes the head of SD-6, a terrorist organization (see file about SD-6), he comes along with him in order to infiltrate the Alliance as a double agent for the CIA.
He is unable, however, to keep Sloane from recruiting Sydney, making her believe like most SD-6 agents that she is working for a secret division of the CIA. Once she discovers the truth, she becomes a double agent too.
After SD-6 is destroyed, both agents Bristow officially join the Los Angeles CIA division.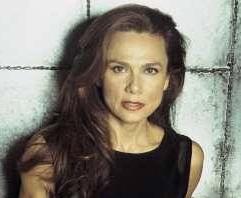 Irina Derevko
Birth date: 1955.
Alias: Laura Bristow, literature teacher.
Known  family: Two sisters. Yekaterina, nickmane Katya, has worked for KGB then as a freelance until she joined the new FSB. Little is known about the second sister, Elena.
Former KGB agent. Recruited at age 18 by Alexander Khasinau.
The information she collected from Jack Bristow while in the US allowed the USSR to create Programme Halcyon, in which she then became an instructor. She is also suspected of killing 13 CIA agents, including Michael Vaughn's father.
Pregnant when she faked her death at the end of 1981, she gave birth to a daughter in 1982. The girl, Elisha, is soon sent to an Irish orphanage under the last name Clode. At age eight, Elisha Clode joins Programme Halcyon, and soon becomes one of their most promising recruits. It is unclear whether that was Derevko's decision or if she had no saying in the matter.
Derevko left Programme Halcyon around 2000. She then starts her own operation and has everyone call her the Man. Among her employees, her former commanding officer, Khasinau, who also was a Halcyon instructor, and former Halcyon recruits:  Julian Sark, Allison Doren and Elisha Clode.
She gives herself in to the CIA in the end of 2002 and grows closer to her daughter Sydney, a CIA agent who had believed she was dead until one year before. She escapes a few months later, having achieved her goal - stealing a Rambaldi artifact.