Fictional character, doesn't exist in the original series.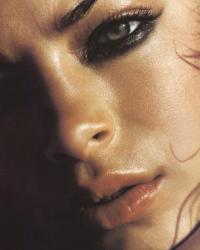 A mercenary who appeared on the field at the same time as Julian Sark. No trace of her before.
Date of arrest: may 2003 in Stockholm.
Alexander Khasinau, Irina Derevko, Arvin Sloane.
Other: raised in St Thomas orphanage in Cleggan (Ireland) before she joined Programme Halcyon at age eight.
Birth date: 1982 (exact date unknown).
Size: 5 ft 6.
Weight: 125 lbs.
Physical description: light walnut hair, brown eyes.
Accused of: Terrorism, Murder, Burglary, Armed robbery, Espionage.
Known employers: Alexander Khasinau, Irina Derevko, Arvin Sloane.
Known accomplices: Julian Sark, A.G. Doren.
Raised in the Saint Thomas Orphanage in Cleggan (Ireland) until she joined Programme Halcyon at age eight. There she met A.G. Doren, who becomes her best friend, and Julian Sark, with whom she starts an off-and-on relationship.
While still in Programme Halcyon, she starts going out on brief field missions in 1999.
At the end of Programme Halcyon in 2002, she works with Sark for Khasinau, himself an employee of the Man (Irina Derevko), and among other things she is involved in abducting Will Tippin. Then, hired by Sloane and Derevko (who is at the time a CIA prisoner), she was Sark's partner when he triggered Rambaldi's neutron bomb, which destroys organic matter, against the ex-wife of one of Sloane's allies.
After she escaped from the CIA, Derevko tells Sydney about Sark and Clode's meeting place in Stockholm, in order to save Jack Bristow who had been captured by Sloane.
Sark escaped, but Clode was captured and detained by the CIA for several months. The information she provided allowed Bristow's rescue and Sloane's capture, and later on the fight against organizations like the LTTE.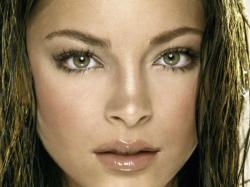 SPOILERS episode 1:
The Stuttgart genetic database revealed that Clode is Jack Bristow and Irina Derevko's youngest daughter. See their files. Derevko was pregnant when she was exfiltrated in 1981. Bristow kept this information a secret for several months.